GS Birotor
In 1974 the without a doubt most remarkable GS was introduced, the 'GS Birotor'. After experimenting with the wankelengine in M35 (Ami coupé), Citroën introduced the Birotor as the next car with the so called wankel engine. The wankelengine was a product of the cooperation between Citroën and NSU. NSU produced the RO 80 with the wankelengine.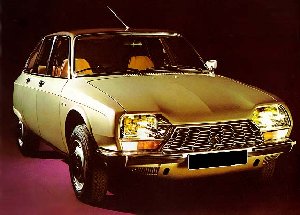 Unfortunately the Birotor was introduced at a bad time. The oil crisis asked for cars with low fuel consumption, the Birotor with it's thirsty wankelengine didn't became a succes. An other thing that happend was the difficult period Citroën was having in the mid seventies, just before the PSA takeover. Citroën decided to stop with the Birotor and recalled the cars to the factory. To prevent from having all the parts in stock. Luckely they didn't succed in recalling all Birotors. But of the 847 Birotors produced, only a handfull still exists. This makes the Birotor a very exclusive car, they cost small fortunes nowadays.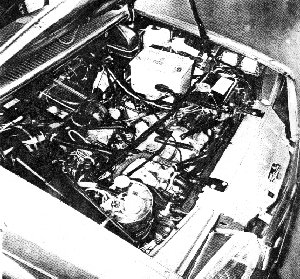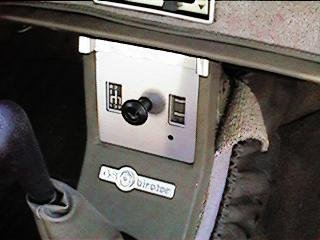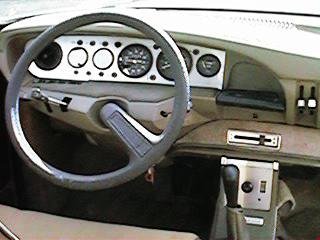 Of course there where and still are other cars with wankelengines, the above mentioned NSU RO 80 and the Mazda RX-7 are the most well known examples. But these cars lack what the GS Birotor did have. The hydropneumatic suspension. This suspension system in combination with the wankelengine makes the Birotor unique.
Underneath the frontside of the Birotor brochure is shown. Because of the short production time of the car not many brochures on the Birotor appeared. I have brochure in which the Birotor is shown (the image underneath on the right), it's the English GS brochure from 8/1974. But I am still looking for the individual Birotor brochure (image underneath on the left). If you have one and want to sell/trade, please contact me.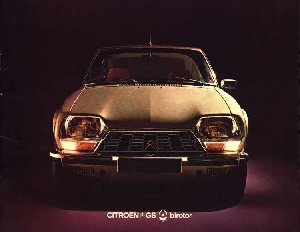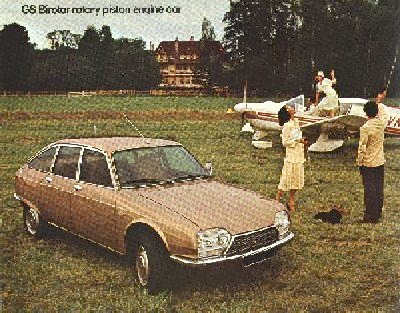 The car shown underneath is a story of it's own. It's a right hand drive Birotor. This makes it unique. It is probally the only RHD Birotor available. It is said to be a prototype for the English market. The car is currently for sale, it is located in Australia.